call for pricing & availability 863-225-0921
Using fabric to swag and drape across a ceiling is a sure-fire way to create the feeling of elegance. With many different colors to choose from, our fabric ceiling draping can not only add to the overall theme, but become the focal point of any event.
Whether you are trying to cover over unsightly walls or just want to add color and pizzazz to your space, our pipe and drape is the way to go. Your event will feel upscale and impressive to your guests.
BACKDROPS AND STAGE DECOR
If you need to dress up a stage for a presentation or performance or create a beautiful backdrop for the Bride and Groom or Guest of Honor we can create a backdrop for you ! Our stage draping or balloon backdrops can be an elegant back-splash of color and sophistication or it can be fun and exciting. A well designed backdrop can tie a theme together using color and make an impressive statement as a focal point of your event.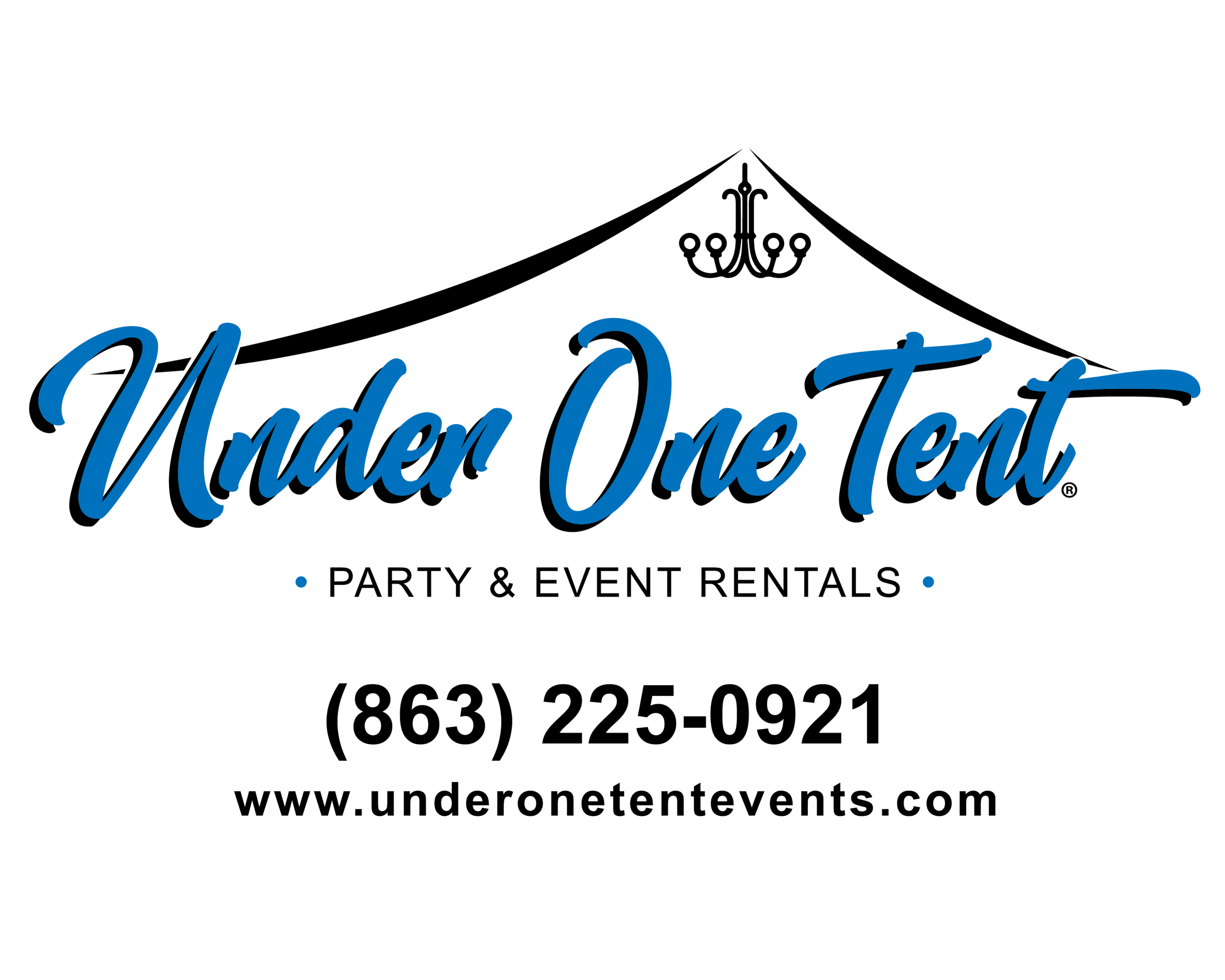 Under One Tent, is a full-service, high-quality rental company with customer service as its top priority. Our talented Event Rental Specialists work tirelessly to create an event that is memorable, beautiful and fits all your needs.

If you have any questions please call 863-225-0921


Request a Quote