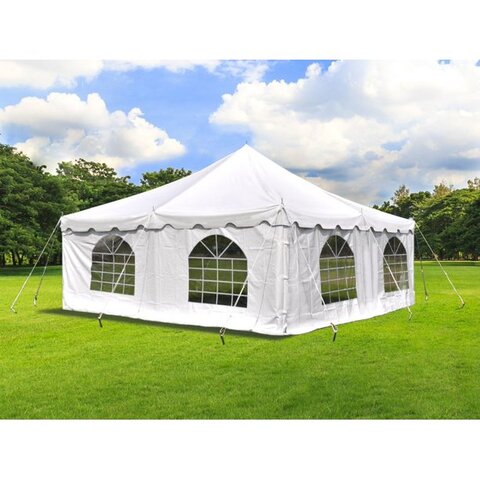 Window Sidewalls (priced per foot)
Windy and rainy weather can be a real disappointment on an event that you spend months planning. You may not be able to control the weather, but you can control how prepared you are to handle the unexpected with our Solid Sidewalls.
Cathedral or Window Sidewalls are the best of both worlds, as they offer protection coming from outside of your event tent, but also allow an elegantly-designed window to see outside your tent.
Our Window Sidewalls are priced per foot 1ft x $1.50